Welcome back to the 2021/2022 season. We are excited to announce that we have added over 40 new courses, and Simulator #2 and #4 will soon undergo majore upgrades!!  Please use the "Book Now" page, or call as at 508-923-4653 to check on availability.

Come play, practice & learn in Lakeville, MA on one of our 4 Full Swing simulators featuring over 80 of the worlds top golf courses.

Tee TImes
Reserve one of our 4 simulators on weekdays and weekends by the hour or half hour.

Lessons
Available from PGA professional, Mark Kitchen. Even take a K-Vest swing analysis.

Leagues
Winter, Spring & Summer 9 hole league. Play different course every week. Open to all.

Food & Drinks
Drinks, beers & snacks. Pizzas & more from Fat Cousins next door.
Sign Up to Become a Broken Tee Insider
I've been coming here for the last 6-7 years and I can't give Mark and his staff enough credit!!! His floating league is exactly what you need to get through the winters and his beer selection is unparalleled if you like craft beers! Prices are very competitive, and you never feel rushed when you're there. Mark has never hesitated to help with our yearly Ryder Cup tournament putting together brackets, scorecards, and just all around supporting our groups. I can't wait to get back and get this years league underway
Matt U
Took me about an hour to get set up and play 18 holes, but this is definitely a place you could hang out for a few hours. Great selection of courses, a bunch of beer to choose from, a relaxed atmosphere and food right next door. This is one of the best virtual golf places I've been to. Mark is very accommodating and knows a ton about golf, so you'll be in good hands!
Zach S.
When we arrived, we were allowed to warm-up by hitting the virtual driving range before out round. The hitting area is a spacious box allowing all types of swings to be hit consistently with what your swing would be outside. The man running the facility was great, helped us with everything we asked him every step of the way. We're going back Wednesday and look forward to playing another PGA course! Highly recommended for golfers that want to get some practice in during the snowy winter months.
Kevin D.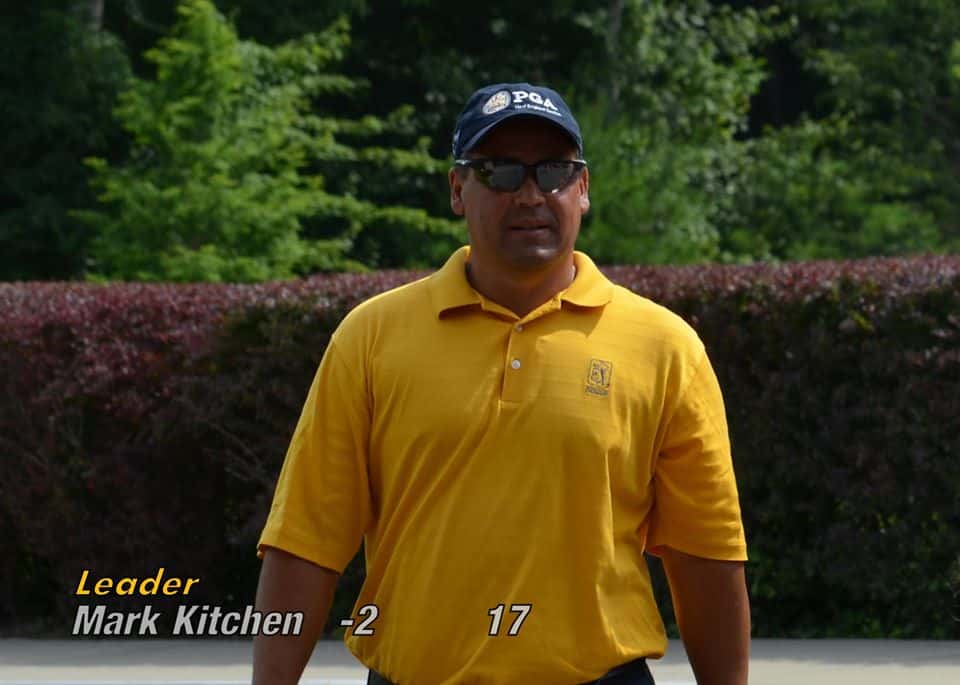 Private and group lessons along with K-Vest Swing Analysis are available from PGA professional and Broken Tee owner, Mark Kitchen.

FULL SWING GOLF SIMULATORS
Our four simulators deliver the very best sports and golf simulator experience in the industry. Top PGA Tour golfers like Tiger Woods, Gary Woodland, Justin Rose, Jordan Spieth, Brandt Snedeker, and Jason Day utilize the dual tracking and real-time ball flight technology to maximise their performance. Come play, practice and compete on our 40+ championship courses
On average it takes 1 Hour/Person for 18 holes (assuming a 15 handicap or less). For example, 2 golfers will take 2 hours to play 18 holes.
Weekdays | 10am – before 2pm (excluding holidays)

Each simulator features a high top table with chairs. We also have a lounge area and two HDTV's that always have a sporting event on. Enjoy a variety of drinks, beers and snacks. You can also order pizzas, sandwiches and apps from Fat Cousins next door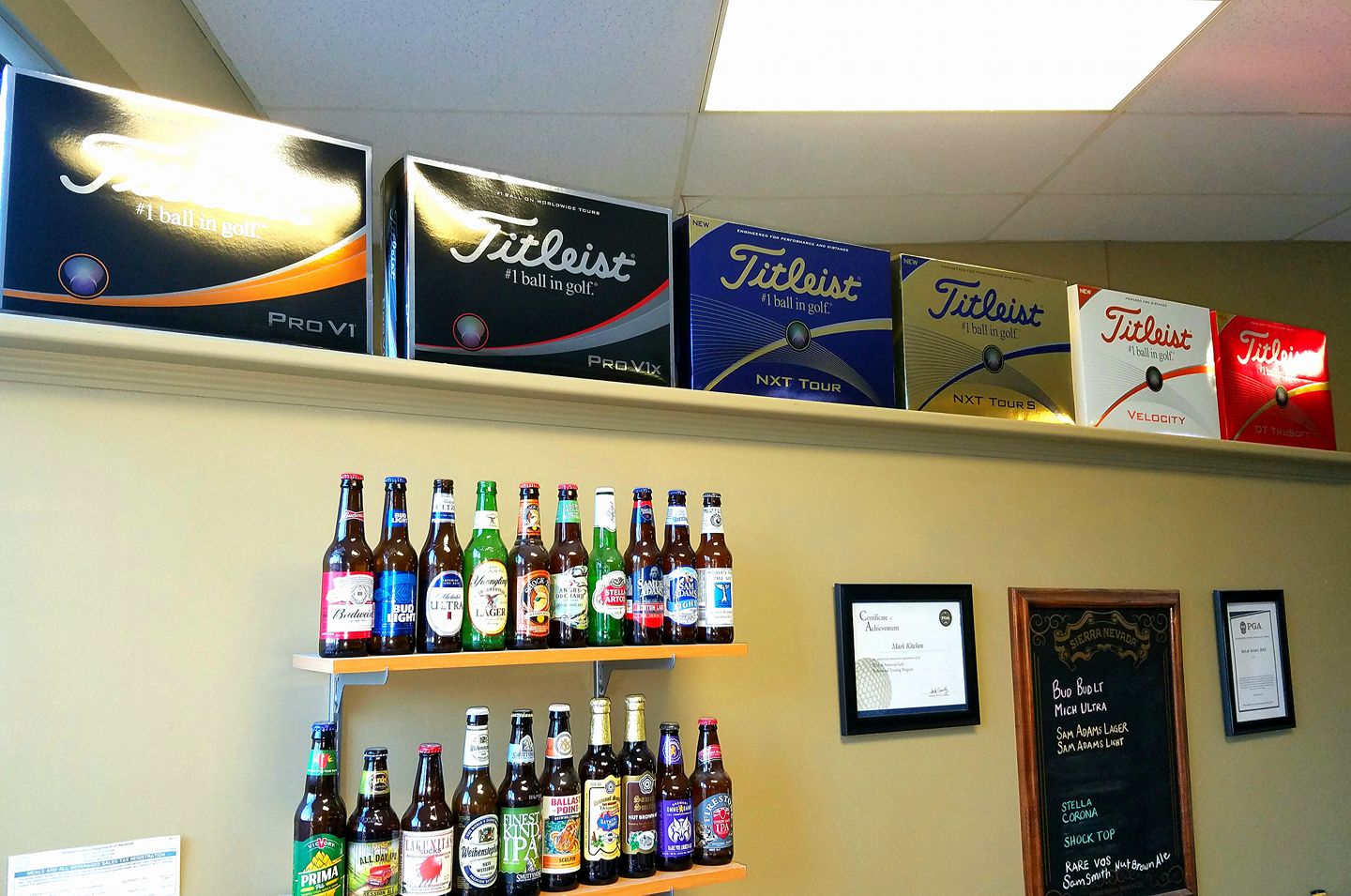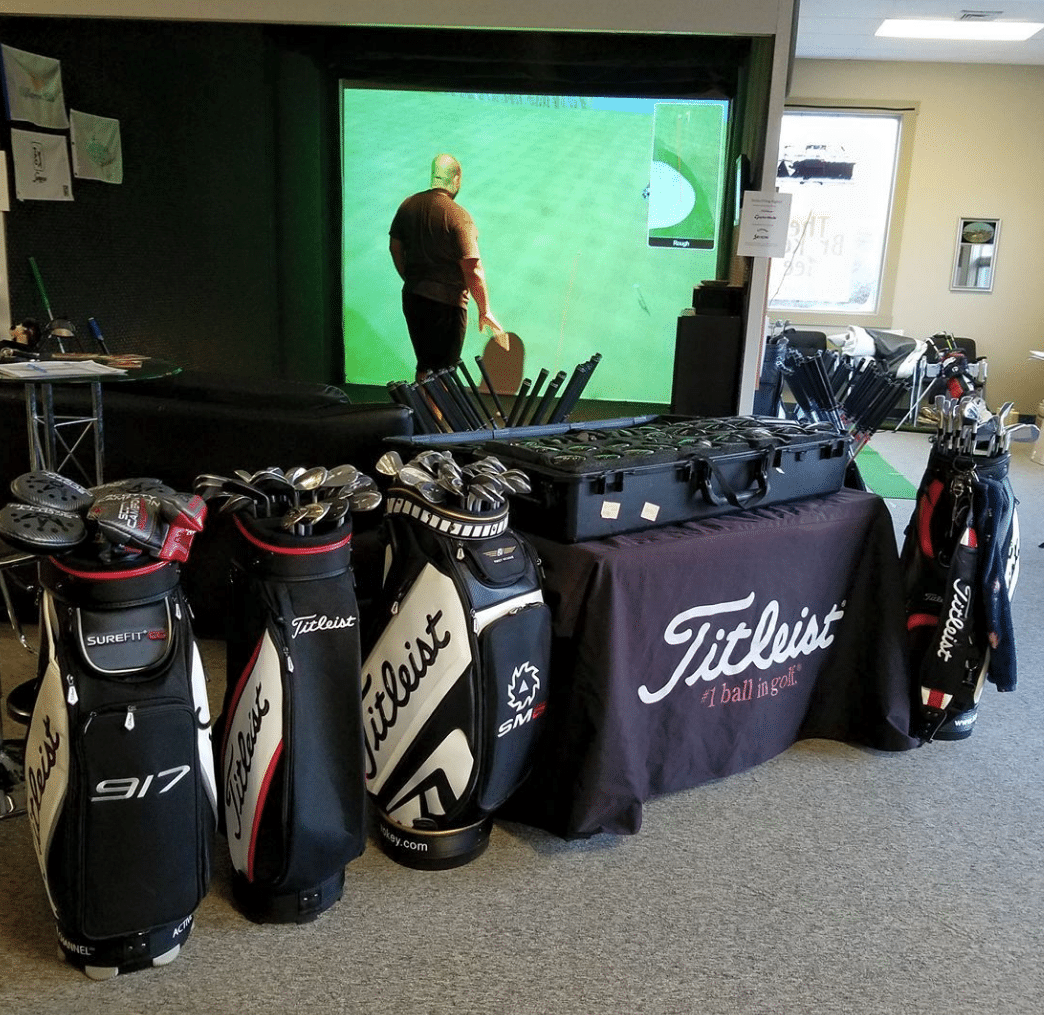 We will announce demo days and special tournaments on our social media pages and to our email subscribers throughout the year. Our facility is available for private events during the spring, summer and fall.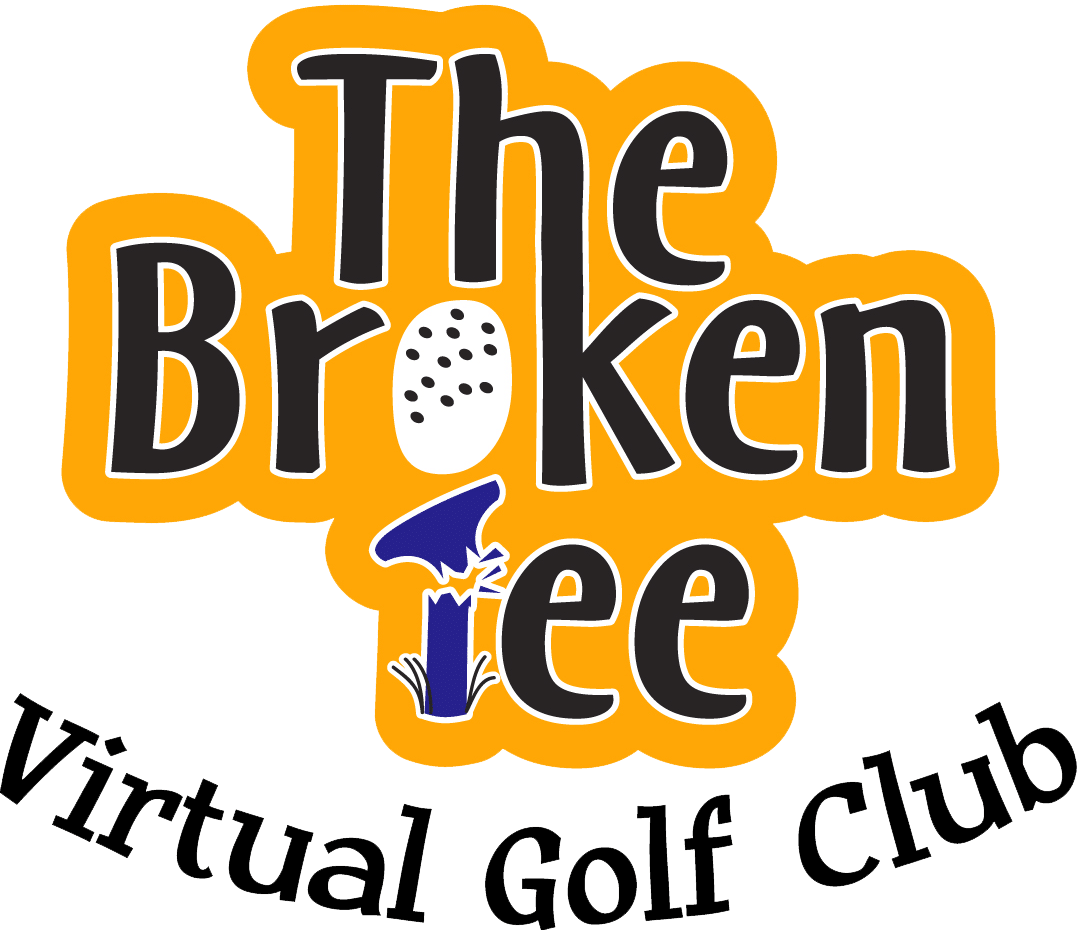 166 County St. Lakeville, MA 02347
508-923-4653
Monday - Thursday: 10am - 9pm
Fridays: 10am - 9pm
Saturday: 10am - 9pm
Sunday: 10am - 8pm
*** Hours subject to change ***